If you are trying to decide on an e-commerce platform for your business, you may be considering choosing between Jumpseller and WooCommerce. While both platforms offer benefits, we will discuss why Jumpseller is superior to WooCommerce.
Before we start, and to give an overview, WooCommerce is a plugin for WordPress, which is more geared towards code-savvy users, while Jumpseller is focused on the online store creation process, which anyone can easily understand.
Since WooCommerce is a plugin for WordPress, it has a more limited scope, and you'll have to pay extra to have access to most features you would expect to be already included when starting an online store.
That's why you will see in this article that Jumpseller facilitates all the features required for you to start a successful e-commerce business such as integrated Fulfillment options, Order Tracking, Stock Management, and much more.
Start your journey with us!
Free trial for 14 days. No credit card required.
---
Pricing
When comparing the pricing of both platforms it's necessary to go point by point, since what may at first seem like an interesting proposition, like WooCommerce's no monthly fee, turns out to be a much worse deal.
One of the critical points is in the transactions fees, while Jumpseller charges none, which means when you make a sale, Jumpseller doesn't keep any value, WooCommerce charges 2,9% + 0.30$ per transaction when using WooCommerce Payments and an additional 1% fee when using non-U.S cards.
On the other hand, through WooCommerce, almost all the essential features you need to start selling and have a chance at becoming a successful online business must be purchased as separate plugins that you pay for yearly (adding features like product add-ons for example costs 49$/year).
Similarly, if you choose Jumpseller, you won't have to worry about the hosting costs growing as your business grows, having to pay for and maintain a custom domain since Jumpseller offers a free custom domain for the first year with most plans.
As for WooCommerce, you get no free domain, and even in WordPress, you get a domain that is only free for the 1st year if you choose to pay annually instead of monthly.
All these costs don't include things that you would also have to pay for with WooCommerce, like paying for a hosting service, SSL certificate, removal of ads, and the ability to add/edit custom CSS. All these cost 0$ with Jumpseller.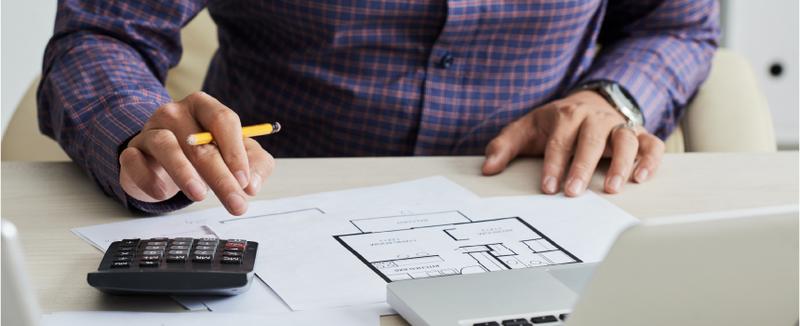 Ease of Use
One of the primary advantages of Jumpseller is its simplicity and ease of use.
Unlike WooCommerce, which is built on WordPress and requires some technical knowledge to set up and manage, Jumpseller is a cloud-based platform that is incredibly user-friendly, and it takes less than 5 minutes from signup to being ready to start selling.
With Jumpseller, you don't need to worry about managing updates or dealing with plugins, which can be time-consuming and sometimes complicated.
As for WooCommerce, since each feature needs to be individually installed and updated, there's a high chance of errors occurring, your website crashing because one of the several plugins installed came with a bug in the most recent release, and several other issues that can happen.
Instead, you can focus on what really matters - your products and your customers. Jumpseller provides an intuitive interface and easy-to-use tools that allow you to create and manage your online store quickly and efficiently, without any technical knowledge.
Native Shipping Methods
When starting an online business, there is something essential to have, access to local and global shipping methods. These will allow you to serve customers locally with shipping companies they trust and understand, as well as internationally, for customers that don't mind using globally known shipping companies.
In Jumpseller you can begin selling your products both locally and globally without having to pay for plugins since the shipping methods are natively integrated and can be used for free. Unlike WooCommerce, where you must pay a yearly fee to add FedEx or UPS (each one costing 79$/year).
On a similar note, to have access to shipping features like the ability to add multiple table rates for each shipping zone or shipment tracking to your orders, you also must pay a hefty cost for each, while in Jumpseller you get them included in your plan.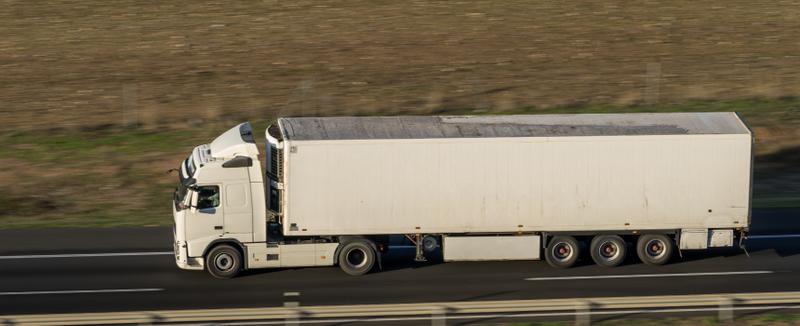 Integrated Payment Gateways
Regarding its wide range of integrated payment gateways, Jumpseller offer includes PayPal, Stripe, and more. This makes it easy to accept payments from customers all over the world, without having to worry about setting up complicated payment systems.
With Jumpseller, you can simply choose the payment gateway you want to use, enter your account information, and start accepting payments right away.
Jumpseller also supports multiple currencies, so you can sell products in different currencies and receive payments in the currency of your choice. This can be particularly helpful if you're selling products internationally and want to avoid currency conversion fees.
In case you were wondering how it compares to the WooCommerce Payments plugin, it has a very limited list of countries where it is available, mostly in European countries, and isn't available in any South American countries for example.
Reliable and Search Friendly
As was mentioned previously in this article, since WooCommerce heavily depends on the usage of plugins, both internally and externally made, there's a great amount of risk for the long-term stability of websites created there.
Jumpseller doesn't suffer from the same problem as it has a very rigorous quality and stability assurance review of each app and feature that is released on the platform, as well as taking care of updating everything automatically so that you never have to do manual updates.
On another note, new websites crop up every day and search engines like Google must rank them in order of relevancy for the searches millions of users make around the world.
Here's where SEO or Search Engine Optimization is key, adjusting and improving the page titles, meta descriptions, and URLs can greatly influence the position your products and services appear on the search results.
Jumpseller already has a free built-in tool that allows you to do just that with flexibility and ease, so you position your store for success. If you were to use WooCommerce, you would need to install a plugin like Yoast WooCommerce SEO, costing you 79$/year, without VAT included.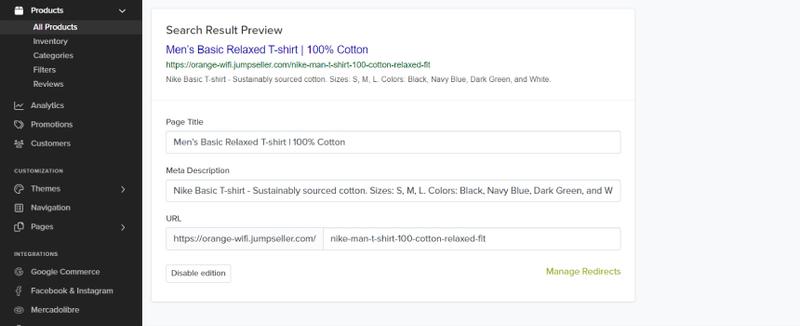 Mobile Responsive
Another key advantage of Jumpseller is that all its templates are fully mobile responsive. With more and more people using their smartphones to shop online, having a mobile-friendly store is essential.
Jumpseller recognizes this and has designed its themes to look great on any device, making it easier for customers to browse and purchase products.
By having a mobile-responsive store, you're also more likely to show up in search results on mobile devices, as Google considers mobile-friendliness as a ranking factor. This means that having a mobile-friendly store can help you attract more customers and improve your visibility online.
Through WooCommerce, you would need to find a theme on WordPress that is compatible with WooCommerce, while being mobile responsive, well-designed, attractive to the shopper, and with a price to own it that you can afford. There aren't that many themes that would tick all those criteria.
Multilingual Store
Jumpseller also has an edge when it comes to having a multilingual store. While WooCommerce requires paying for a third-party plugin (minimum 39$) to translate your store, Jumpseller has a free built-in multilingual feature.
This means that you can easily create versions of your store in multiple languages, allowing you to expand your customer base and reach new markets.
With this feature, you can create additional languages for your store in just a few clicks. This is particularly helpful if you're targeting customers in countries where multiple languages are spoken, such as Canada or Switzerland.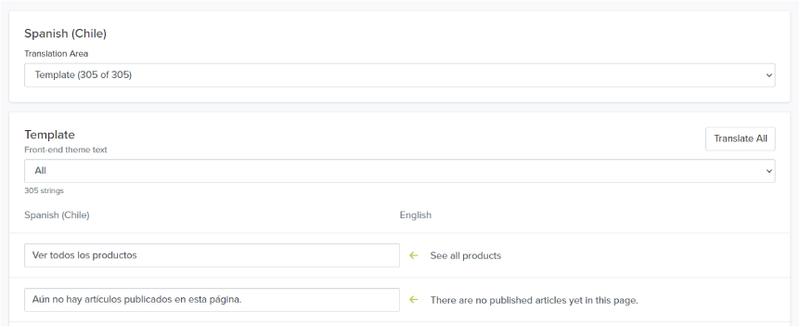 Built-in Marketing Features
Jumpseller has several built-in marketing features that can help you grow your business. From email marketing and sales channel integrations to SEO tools and Google Analytics, Jumpseller has everything you need to market your store effectively.
With Jumpseller, you can easily create cart recovery campaigns, track customer behavior on your site, and upsell and cross-sell your products in all your product pages and cart. This can help you attract more customers, retain existing ones, and ultimately increase your sales.
By having these tools built into your platform, you don't need to worry about finding and installing third-party plugins or paying for additional services, like in WooCommerce, which can be expensive and time-consuming.
Centralized Support
Finally, whether you have a question regarding how a certain feature works, looking for tips to help you improve your store, or are just in need of someone to talk to about your experience with the platform, Jumpseller has a centralized multilingual support team that can help you, no matter the language you speak.
You may quickly realize that is not the case with WooCommerce, since there's a big reliance on externally created plugins and themes, each one has different support that you must talk to, making it harder to get quality help for your problems.
There's also the risk of not having any guarantees that you'll get technical support from them after a certain period.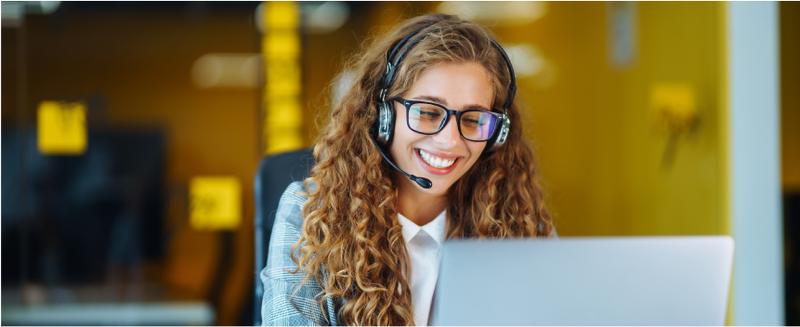 Conclusion
In conclusion, Jumpseller trumps WooCommerce when it comes to its pricing structure, ease of use, variety of shipping and payment methods, reliability, compatibility with global businesses, and high-quality support team, making it a powerful e-commerce platform that can help you take your online business to the next level.
Whether you're just starting out or looking to grow your existing online store, Jumpseller is a great option to consider.
Create your store today with Jumpseller and enjoy a 14-day free trial period.