Learn
How to start an online store (A Step by Step Guide)
Bringing ideas to life
9 steps! That's all you need to take to start selling online! Many people fail because they try to plan for perfection without even taking a single step towards achieving their goals! If you are reading this guide, you have probably come to a point where you are ready to take action, so here are the steps you need to take to bring your idea to life.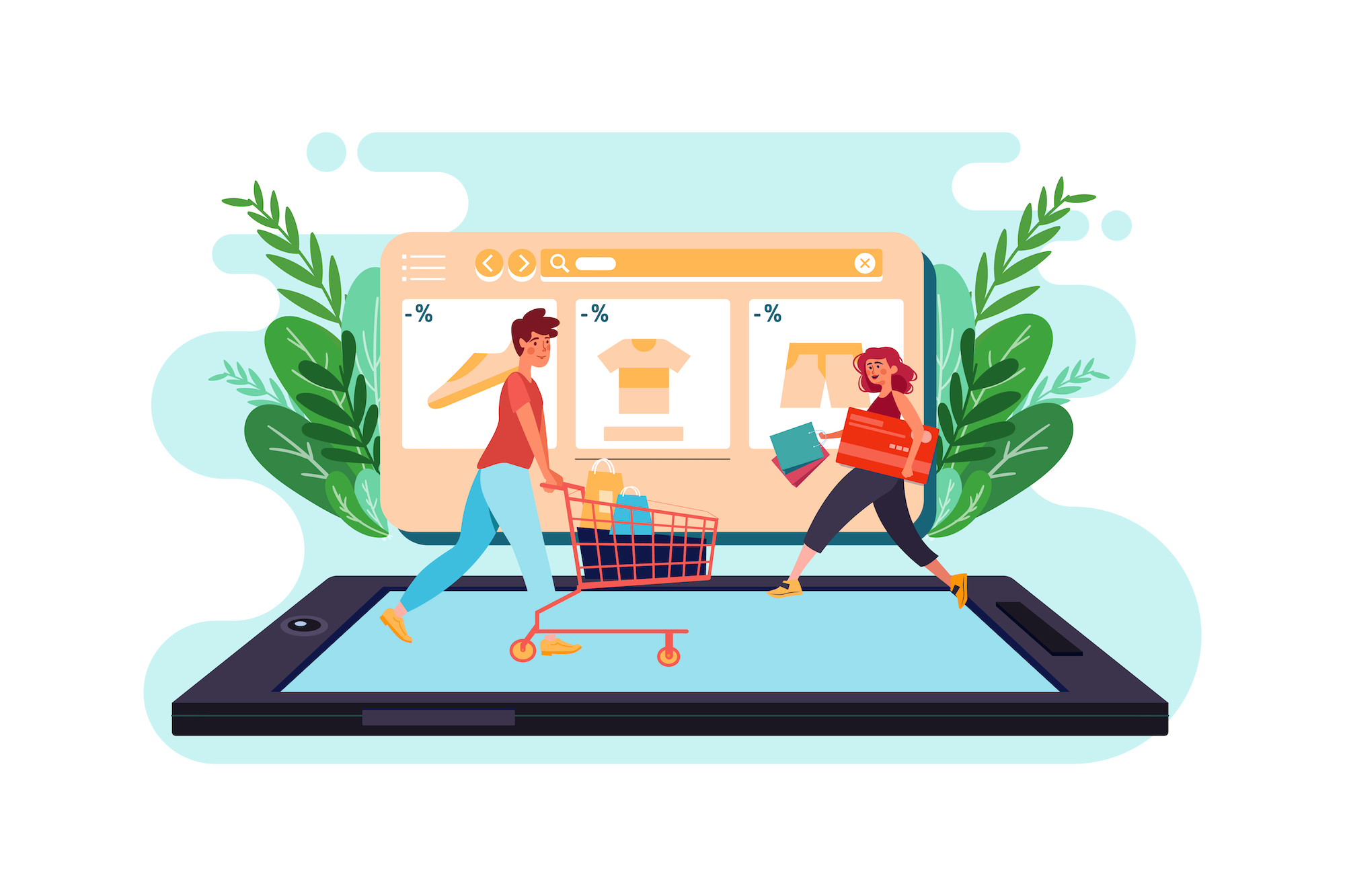 ---
Contents
---
1. Find What to Sell
Before getting into the nitty-gritty of setting up an online store, you should know what product or service you want to sell. You can look at your local market and try to find a gap there, maybe you have a digital product (art, tutorials, comics, ebooks etc) you would like to sell? You can also find some inspiration by looking at our list of the best products to sell in 2019.
You have a lot of options here, for example, if you are thinking about 'how to start an online store without inventory?' maybe you should learn about Dropshipping. Different products require different logistics and support services, setting up shipping for a luxury product is very different from setting it up for inexpensive products. These are the questions that you will have to ask yourself sooner or later, and it is better to have them answered at the beginning of your journey.
---
2. Understand Your Target Audience
Who are you selling to? Before thinking about how to market your product/service, learn about your target audience, know your ideal customers are, these are the people you want coming to your online store, creating a buyer persona can be very helpful in this regard, not only does it tell you about your ideal customer base, it gives you insight into their behaviour so you know where to target them, prioritize the channels they use the most.
---
3. Create Your Store
Now that you have a better understanding of your potential customer and the products/services you will be selling, it is time to Create Your Store and select a plan. Jumpseller plans differ, we have a plan for business on various stages of growth. Understand what Jumpseller plan best fits your business by reading our Plans Guide. Next, you need to configure some basic settings, change your currency and make sure you have the right store name set.
---
4. Adding Products
It is very easy to upload products to your Jumpseller Store. Here you have options to add and edit your products, add multiple images per product and control your products' stock. If your products have more than 1 variant, it is also easy to manage product options and custom fields.
If you have a lot of products you can divide them into various categories and Manage Your Catalogue, this way it is easier for you to manage and easier for customers to navigate on your website. You have options to add, edit, delete and re-order categories, you can also assign products to categories, delete and re-order them.
Dropshipping
If you are following the Dropshipping model for your online store, you can add products using the [Importify App]. For that, you must do the following steps:
Log in with your Jumpseller store in Importify.
Install the Chrome extension of Importify (you must have Google Chrome).
Select a wholesaler from the list.
Start adding attractive products to your store (For some websites, you must subscribe to a particular Importify plan to add Products).
Find more instructions by watching the video guide.
---
5. Branding
This is where you bring your Creativity to work! We have a wide range of themes in our Theme Gallery that are suitable for all kinds of businesses! Select the one you like best! You can also customize the Jumpseller Themes down to tiny details to match your dream.
Customize colors, graphics, and texts or create your own custom theme.
Then you can go into some details, to make sure your branding is strong and your store looks completely professional, add a Favicon.
Having a customized URL is also important, to give your business that professional look and a branding footprint. Also, if you ever decide to switch shopping carts, you get to keep your domain name which is what your customers will know you as (Get a free domain).
---
6. Payment and Shipping methods
Choose the most suitable way of your customer paying you and how to setup it at your store. Once you have the store setup, you need to figure out the important issue of collecting payments for the product or service you sell. Now, this can be tricky as a lot of variables have to be considered, depending on the country you operate in. You have to check what types of payment gateways are most popular, then you also have to consider your target market and see how they would be willing to pay, do they prefer Bank Transaction, Cash on Delivery or maybe a Digital Payment gateways like PayPal. Sometimes, you might even have to integrate more than one.
Set shipping rates, free shipping, flat fees or table rates (according to the number of items, weight or total price of the order). There might be many shipping options available to you, sometimes the cheapest option might not be the best, you have to think about customer satisfaction and fulfilment of orders is a big part of it. Jumpseller has integration with popular shipping platforms, select the ones that best meet your needs.
---
7. Go for Optimization
Even if you have a good product or service if the website is not user-friendly, easy to navigate, visually attractive, fast etc it will be hard to hold on to visitors attention and make conversions. Before, going ahead with the marketing campaign of your online store, and spending money on Ads, it is wise to test it out, see if everything is working fine and if something can be improved. Remember, first impressions are important.
Also, with Jumpseller you can easily configure the SEO - Search Engine Optimization for your website, be it for product descriptions or your blog! Make use of this feature by properly structuring your store content to make it easier for Google to rank your online store in searches.
---
8. Set-Up Analytics
Something that all good businesses do is keep track of their customers habits and learn with them. You can easily manage Orders on your admin panel and on the Dashboard of your Store, you will have all the important Stats to help you keep your business moving towards growth!
If you want to do an even detailed review and analysis, you have free tools like Google Analytics that you can use to see the data that otherwise would not be visible. You can target your audience, see how they arrived at your website, what is the most popular medium they use etc. This will also help you understand where to invest your marketing budget.
---
9. Marketing Your Business
After you launch your store, initially, it is best to use Google Ads to start bringing in customers and to start gathering information about your client's behaviours and preferences. Other popular ways to Market your business on a limited budget is by the use of Social Media, and Jumpseller has the Facebook App which lets you connect your Online Store to your Facebook Store.
You can create special Promotions to entice visitors to make a purchase, drive traffic by creating content pages and increase sales by using discount codes.
Put your ideas into action!
Create your store with the 14-day free trial.
Conclusion
Paying attention to details is a good thing, however, when it comes to starting an online store, do not let small details hold you back! Sure, there will be things that you cannot fix right away, but everything does not have to be perfect in your online store. So, do not wait to launch a perfect product as timing can also be an important factor in the success or failure of a business.
Feel free to contact us anytime.