Learn
Most Popular Payment Methods
Use the right payment method to sell everywhere
For businesses both physical and online, it is important to learn about the payment options that people prefer to use. Let us look at the methods of payment that are most popular for people around the world for making purchases.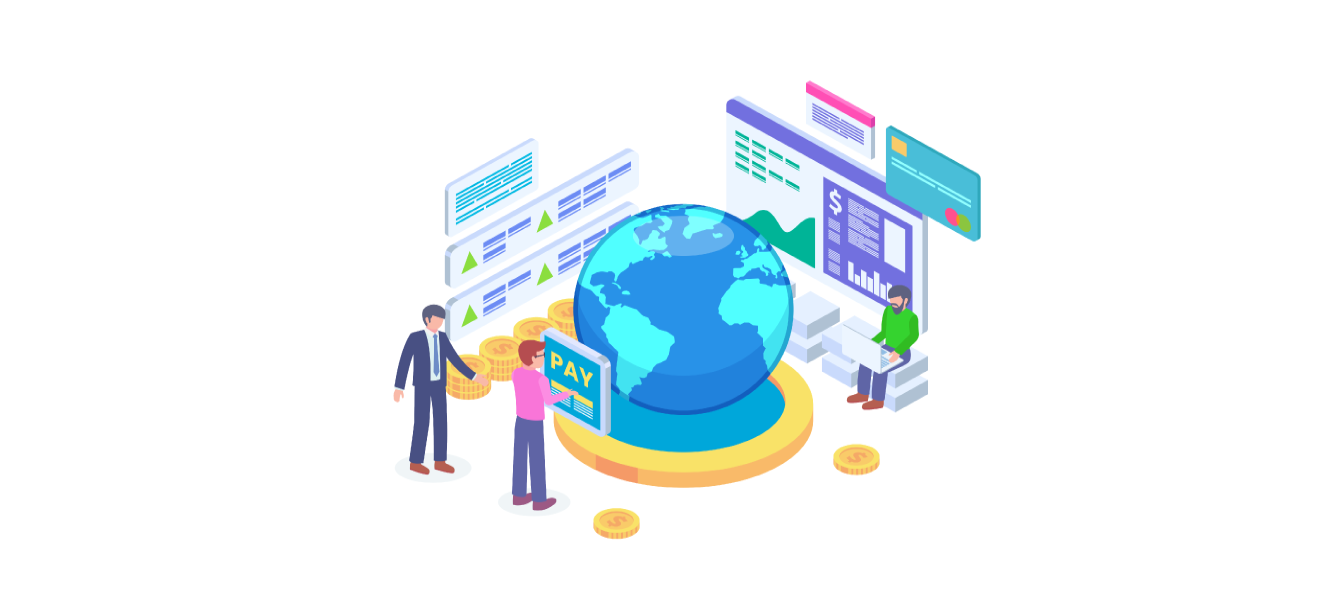 ---
eWallets
Ruling the market for payment methods in e-commerce are eWallets, and more important to note, their growth has just begun!
It is expected eWallets will have the lion share of the market in the near future. Popular eWallets include the following:

Using the NFC payment system much like its rivals, Apple Pay allows users of Apple devices (See the list of devices that support Apple Pay (Compatible devices) to pay at store checkouts.
Your information such as credit card and debit card details are pulled from the Wallet app, enabling you to pay with your device.
This method only works for Apple devices and is not an option to be used on Android devices.

The Samsung Pay, describes itself as being "More than a wallet", while in principle the methods work the same way as its competitors, it does have the added incentive of gaining rewards on daily purchases made, which can then be used on future purchases.
This too is a platform-specific option meaning it is available for Samsung devices only.
Of course, there is a list of devices within the Samsung world were the Samsung Pay becomes an available option.
Another feature that makes Samsung Pay unique is that in addition to supporting NFC-based terminals, it can also use Magnetic Secure Transmission (MST) technology.
Which means devices supporting Samsung Pay can transmit payment signals to normal credit and debit card terminals.

Existing separately until recently, Google is uniting it's Android Pay and Google Wallet services under Google Pay.
Android pay was created as a full mobile payment system by Google, with which people can make purchases online or in the physical world!
While this was only to be used on Android devices, now people can use their Google credentials to make purchases with a few clicks!
Packed with many features, users can use the sensitive information such as shipping address, credit or debit cards that were stored on Chrome, Google Play store, Youtube or Android Pay.
This way, the information is easily sent to the Merchants and purchases can be done more efficiently and easily.

Up until the emergence of eWallets discussed above, credit cards were the most popular way of online shopping for online shoppers.
While their long-term future might be under scrutiny, in the present day, credit cards remain an important payment method.
A reason for the popularity is the vast amount of cards to choose from, and their compatibility with businesses the world over! The two most common options for credit card users are Visa and MasterCard.
---

A traditional method of making payments online are Direct Debit cards. Although their popularity is on a downward slope because of the alternatives out there.
The problem with debit cards is most of the times they work differently for each country, there are a different set of rules and variables to consider.
So, if you are planning to sell in several countries, setting up direct debit card payments might be tricky!
However, they are secure and relatively efficient. Maestro cards are really popular when it comes to payment by debit card.
---

Probably the most popular/known payment method in the world, PayPal remains a dominant player in the digital payments sector!
With the arrival of cheaper options on the scene, PayPal has seen it's market share decreased.
Still, it is always a good idea to have this as an option to pay on your online store. It is secure, easy to use and reliable.
---

In certain countries like Brazil, India, Spain and more, cash is still the king when it comes to making payments.
And to accommodate payments on their online stores, merchants often have to integrate a Cash on Delivery system. Many companies offer this service locally, popular ones include, UPS, OXXO, and Amazon.
The future trend suggested the reliance on Cash on Delivery should decrease as the digital payment options become more popular.
---

Not to lose out on the market for online shoppers, many banks have added to functionalities and apps to their services to make bank transfers popular when making online purchases.
There is one huge profit of accepting bank transfers in your e-commerce business: everyone has a bank account, so anyone could make a wire transfer.
Most countries have dedicated systems designed specifically for catering to bank transfers in e-commerce (for example iDEAL in the Netherlands and GiroPay in Germany etc).
If you have questions or need more information be sure to, contact us.