Learn
Payment Methods in India
E-commerce tips
With the rise of e-commerce businesses globally, the Indian market has become impossible to resist by the big players in e-commerce. As per the recent information by WorldPay, a leading payments company, India's e-commerce market is on its way to be worth 104$ billion by 2021, that means, it will become the seventh biggest in the world. After the demonetization, a drastic change has been observed amongst the people opting for online payments, rather than using the conventional way of cash transactions. With this, a few popular payment methods stand out from the rest due to their price, security, reliability and/or easy-to-use features.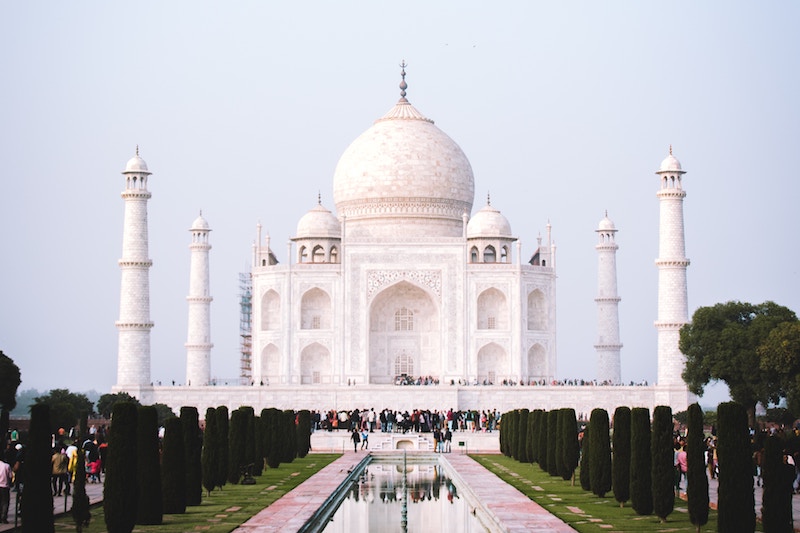 ---
Digital Payment Methods In India

Like in most other countries, credit cards are gaining momentum in India as well. And the recent movements towards having a cashless India have contributed a lot to this. There are many options when it comes to credit cards, which can be used locally as well as globally. The most popular credit cards include Visa, American Express, Diners Club, Citibank, JCB Cards, etc.

Another popular method of payment is using debit cards. All banks provide a debit card through which one can efficiently transfer the money saved in their account. The popular ones include Visa, MasterCard, Maestro, and various debit cards offered by different banks.

A global presence, PayPal, through a combination of technological innovation and strategic partnerships, has created a medium through which one can easily transfer money as well as manage it. Users get the choice and flexibility while sending the payments, or while paying or receiving the payment. It is an American company started way back in 1998, and now everyone is using it worldwide. It also accepts credit/ debit card, mobile banking, etc. PayPal is used in more than 200 markets globally. It enables the user to receive money in more than 100 currencies, withdraw funds in more than 56 currencies. Anyone can register a free account on PayPal, but the transaction fee will be 3.4% plus $0.3 USD for all merchant payments.

Several banks are now moving indirectly into the e-commerce space using various payment services, competing with companies like BookMyShow, Amazon, Flipkart, etc. to empower the customers while purchasing online products. Banks want the customers to come to them, rather than going to an e-commerce site to buy merchandise, book rides, or movie tickets or even to find the best dining offers.
Net banking has been hugely successful in India. All big e-commerce sites are providing this method for payment like Amazon, Flipkart, BookMyShow, MakeMyTrip, Zomato, etc. Almost all the banks are now offering Netbanking services, some of them are SBI, HDFC, AXIS, YES Bank, ICICI, PNB, Canara, Bank of Maharashtra, etc.

The mobile wallet system enables the users to carry digital cash. For this, users need to link their credit or debit card information to their mobile wallet app on their phone. It can then used to transfer money online from/to your mobile wallet. It is undoubtedly a great option to enjoy digital currency. Instead of making payments using your plastic cards, you can make payment using your mobile wallet.
There is a growing list of companies entering the mobile wallets sector of India. It gained real momentum during the demonetization period. The mobile wallets allow the sender to pay using a smartphone app. Some of the most popular wallets in India are PayTM, PayUMoney, Phonepe, Mobikwik, Freecharge, OlaMoney, AirtelBank, ICICI Pockets, SBI Buddy, Pay Zapp, etc.

RuPay is the first domestic Debit/Credit Card payment network of India, having full acceptance at PoS devices, ATMs, along with e-commerce websites. The name is a combination of 'Rupee and 'Payment,' which tells that it's India's initiative to have its own Debit and Credit Card payment. It is India's answer to international payment networks, expressing pride over their nationality. It is a highly secure network that protects against ph

It is a payment system which allows the user to perform various financial transactions via smartphone. UPI is the latest payment method widely used these days to transfer money without entering the bank information. It gives a virtual payment address for the transactions. Merchants need to enroll with the banks to accept the payments done via UPI. For instance, the merchant needs to have a current account with the bank to receive UPI payments with a PoS machine.
---
Offline Payment Methods In India
Apart from the online payment methods, there are still few ways which are prevalent in India offline. Have a look:

There is a high reliance on cash when doing business, which is why Cash On Delivery (COD) options should not be ignored when it comes to the Indian market. Still, people prefer to opt for COD while shopping online. Thus, most of leading e-commerce business has integrated the option of COD in their payment options. People consider it's safe to get the product first and then pay for it. That is why, COD is facilitated by many companies in India, including Indian Post, Diesl, Delcart, Fed Ex, etc. Along with that, online merchants like Amazon, Flipkart, Myntra, BigBasket, etc. are also offering their products on COD.
Cheque/Draft
There are various transactions wherein people are still using cheque or drafts to make payments. For instance, while paying for goods purchased at a retail shop or even at the time of COD, one can pay via cheque. Drafts are used to pay for various competition exams as well as for other transactions. But these two are not widely used like other online payment methods.
---
Emerging Payment Methods
The sign for the future suggests a surge in the use of e-wallets, tech giants are competing for tooth and nail to take the biggest chunk of the market. As this sector of the market is still new and developing, there have been no clear winners to come out yet. E-wallets look set to replace the physical wallets filled with cards and push people to use their phones when making purchases.
Let us look at some of the popular emerging payment options that will be popular in the coming years.

Using the NFC payment system much like its rivals, Apple Pay allows users of Apple devices (See the list of devices that support Apple Pay (Compatible devices) to pay at store checkouts. Your information such as credit card and debit card details are pulled from the Wallet app, enabling you to pay with your device. This method only works for Apple devices and is not an option to be used on Android devices.

The Samsung Pay, describes itself as being "More than a wallet", while in principle the methods work the same way as its competitors, it does have the added incentive of gaining rewards on daily purchases made, which can then be used on future purchases. This too is a platform specific option meaning it is available for Samsung devices only. Of course, there is a list of devices within the Samsung world were the Samsung Pay becomes an available option.
Another feature that makes Samsung Pay unique is that in addition to supporting NFC-based terminals, it can also use Magnetic Secure Transmission (MST) technology. Which means devices supporting Samsung Pay can transmit payment signals to normal credit and debit card terminals.

Existing separately until recently, Google is uniting its Android Pay and Google Wallet services under Google Pay.
Android pay was created as a full mobile payment system by Google, with which people can make purchases online or in the physical world! While this was only to be used on Android devices, now people can use their Google credentials to make purchases with a few clicks!
Packed with many features, users can use the sensitive information such as shipping address, credit or debit cards that were stored on Chrome, Google Play store, Youtube or Android Pay. This way, the information is easily sent to the Merchants and purchases can be done more efficiently and easily.
---
Online payment methods are proliferating in India, with the growth of e-commerce. Earlier people have trust and security issues while making online payments but now with the robust interface and well-defined security measures, the number of online transactions have increased. Jumpseller is integrated with many Payment Gateways from India, create your online store and choose the option that suits you best!