When running an online store, managing orders is often a tricky process. But at Jumpseller, we make it as simple as possible for you to manage your orders. The whole order process is divided into different stages, and in this article, we will talk about the Fulfillment of manual Shipping Orders.
On your Admin panel, click on the Orders tab on the sidebar and you arrive at the page seen below. Here you see all the details of the orders taken by your store, including the Payment and Shipping statuses. As you see in the image below, the latest order is Unfulfilled and the payment status is Pending payment.

If the order has been successful, you can click on the order number to the left of the date and you will arrive at the page you see below. Here you see the details of that specific order. And on the top right, you can see the tab "change status" just click there and change it to Paid. Then you need to click on the Fulfill Order button.

Next, you will see a menu as you see in the image below. You can fill out all the details regarding this particular order, add a message if you want and then click Fulfill Order.


Once you are done, you can go back to the orders page and see the updated order details. Under the shipment tab, it should now say Fulfilled.
You can also use our Email Markup Guide to get perks like Parcel Delivery and Order Receipt. Your Jumpseller store is already integrated with the schema.org markup for emails. You do not need to do any setup to have this markup on your store emails.
---
FAQ
How does the Expected Arrival process work?
The following figure best explains the Expected Arrival process: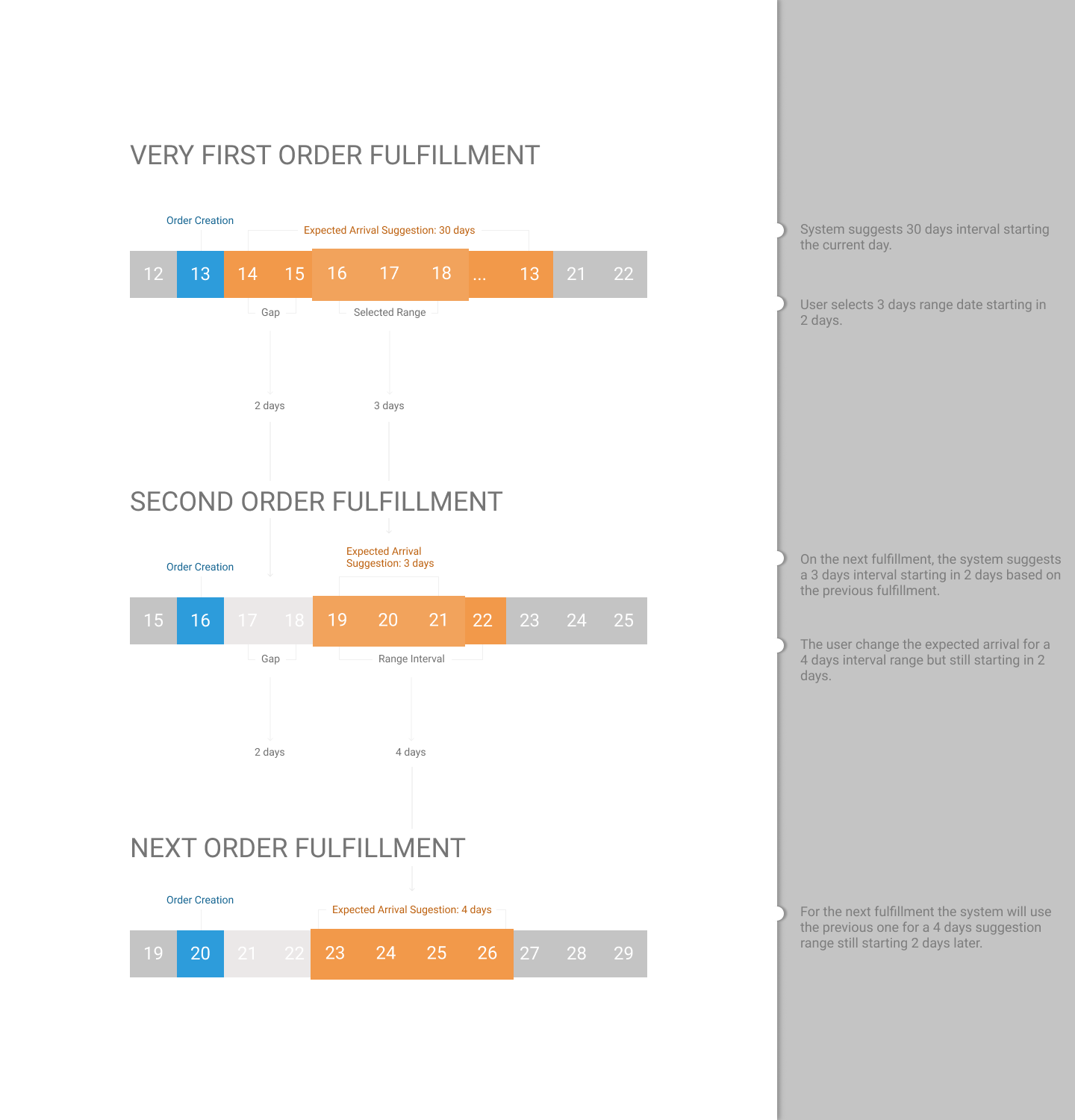 Repeat this process for all the orders you have to complete manually. And if you have any questions, please contact us anytime.