Often considered the ideal platform for getting ideas, inspiration and a creativity boost, Pinterest can easily be connected to Jumpseller! Use Pinterest to reach 250 million monthly active users and grow your business.
Create Your Profile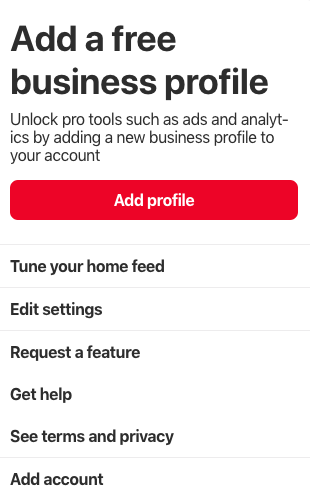 Add the relevant information about your business.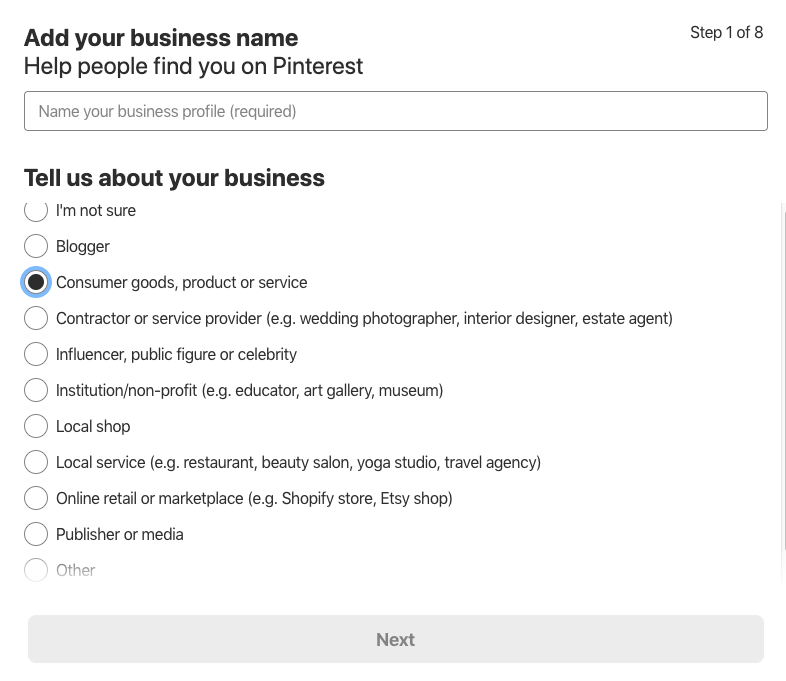 After you enter your website, Pinterest can import images from there, you can choose what images to show on your profile.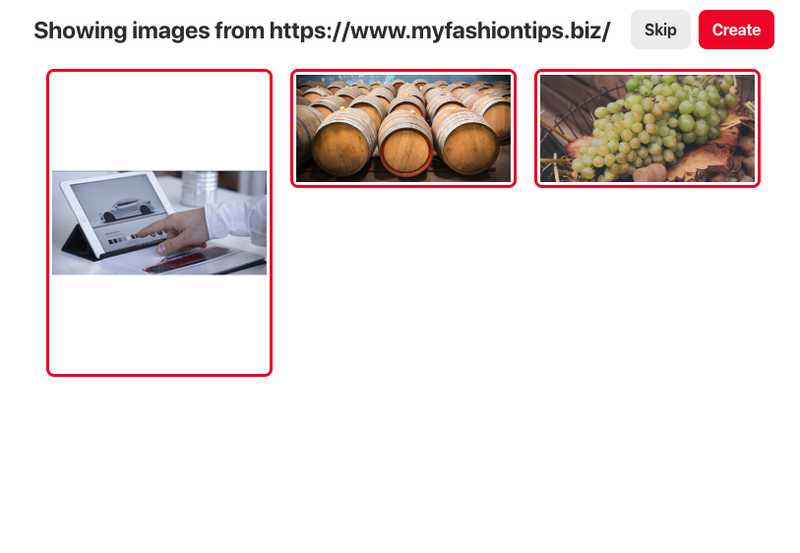 Next, you can connect your Pinterest profile with other social media platforms.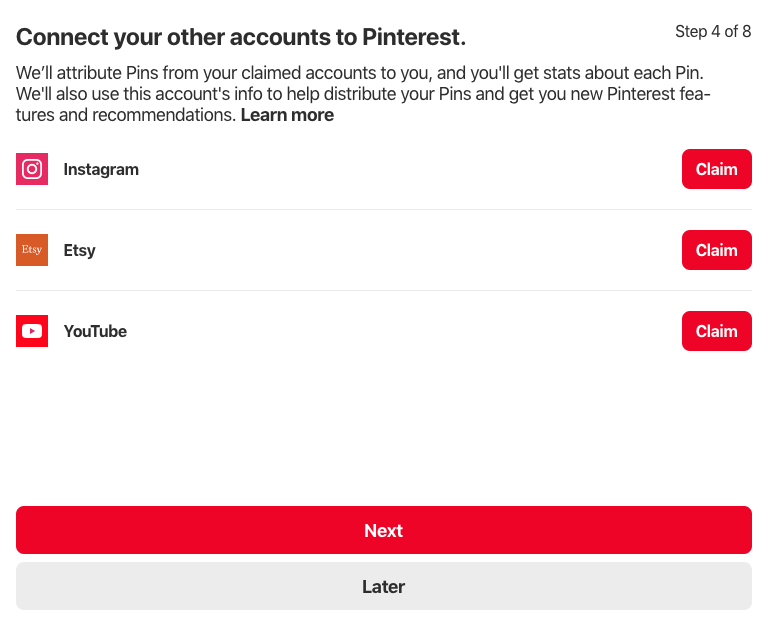 ---
Claim Your Website
You need to confirm your website by linking it to your Pinterest page, for this, you can click on the Claim Your Website button.

Select the Add HTML tag option. Copy the code from the box.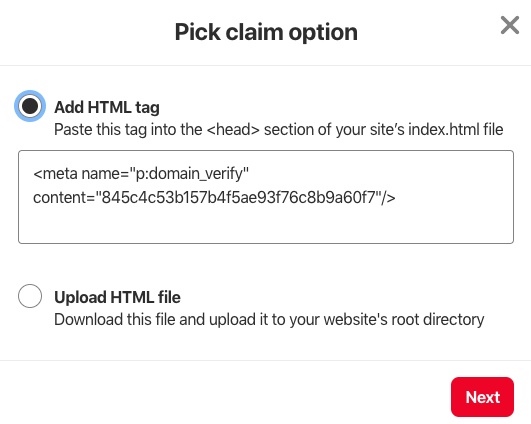 Next, you need to copy the HTML tag and past it on your store by going to your Admin Panel > Theme > Code Editor > Layout. Paste it before </head> tag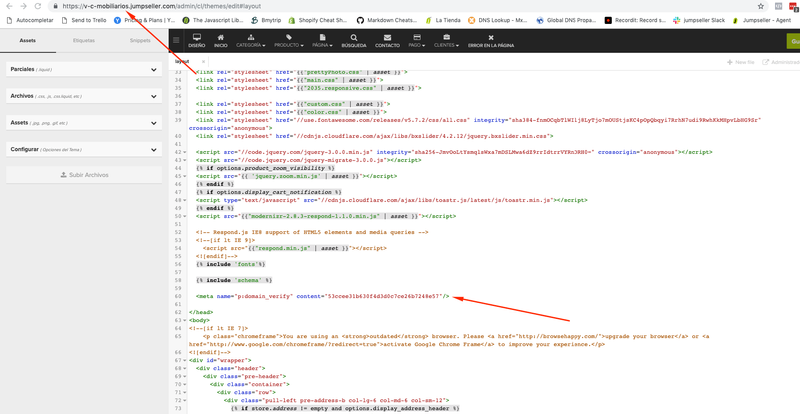 Then return to Pinterest and verify your store.
---
Widget Builder
Using this, you can create buttons and widgets that you can add to your Website!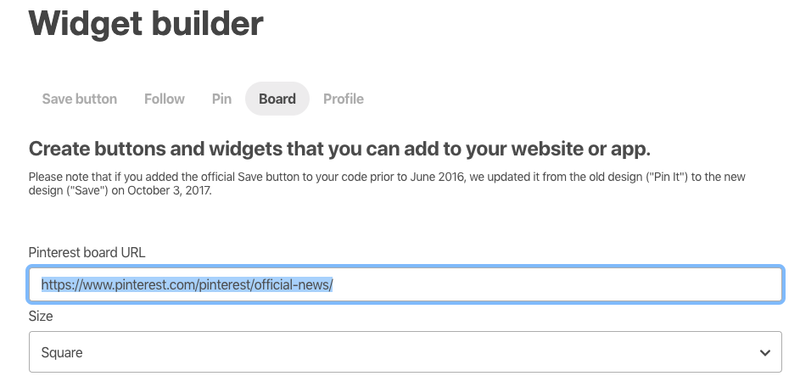 Choose the style you prefer. Copy and paste (Admin Panel > Theme > Code Editor > Layout) the first code onto your page where you want your add-on to appear. and then from the second one, include pinit.js once per page, just before the closing </BODY> tag.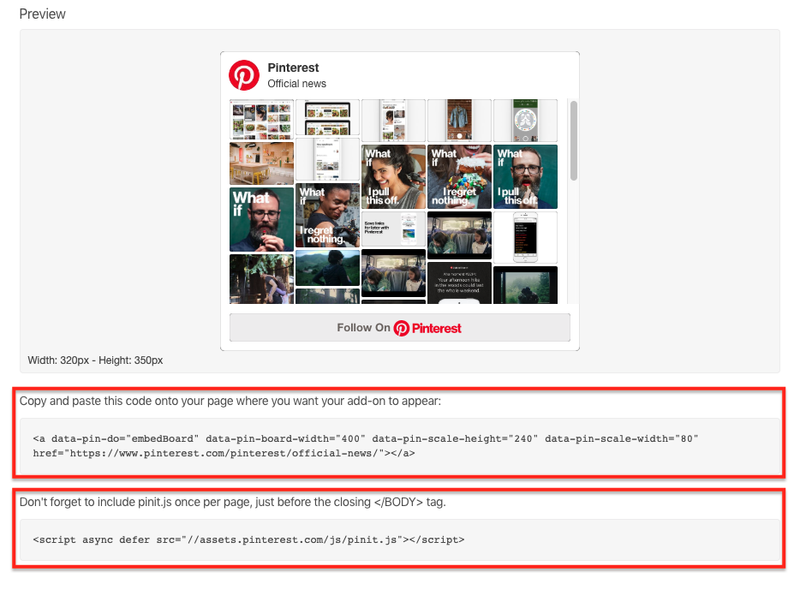 ---
Rich Pins
The Rich Pins on Pinterest provide users with more context about an idea because they show extra information directly on a Pin! There are four types of these Rich Pins:
Product Pins

Recipe Pins

Article Pins

App Pins
Read more on this at Pinterest Rich Pins
---
Pinterest Ads
Many people come to Pinterest to discover, so if you are a new brand it can be very useful to advertise on Pinterest as you are getting the ideal target audience. With Pinterest ads, marketers have the chance to reach 250 million users and create brand awareness, increase traffic amongst other things!
Pinterest focuses on One-Tap Pin ads, meaning when a user clicks on your ad they go directly to the linked landing page. Currently, it has the following types of ads:
Promoted Pins

Promoted Carousels

Promoted Video Pins

Promoted App Pins

Buyable Pins

Story Pins
You can read more about them at Pinterest Guide.
How to use Pinterest Ads
Get business account

Install the Pinterest Tag

Choose your campaign goal

Brand awareness telling a brand or product story.
Get traffic to your website.
Increase installs for your app.
Build awareness through video views.

Choose your campaign budget

Create an ad group

Choose your target audience

Select ad placement

Add interests and keywords

Set your budget and schedule

Tailor for optimization and delivery

Determine your pacing

Pick your Promoted Pins

Monitor campaign performance
Using Buyable Pins
Before Instagram has Tagged Products, Pinterest came up with Buyable Pins. They basically allow users to directly buy a product from a pin without having to leave Pinterest. On these pins, you have a blue "Buy It" button next to the red "Pin It" button.
Users can see the price, seller, and the description for the product. If they click the "Buy it" button they go right to a checkout area within the Pinterest platform.
First, you need to Validate your website, as Jumpseller stores already have the code required, you just need to company your URL and Paste it on the Validate bar here: https://developers.pinterest.com/tools/url-debugger/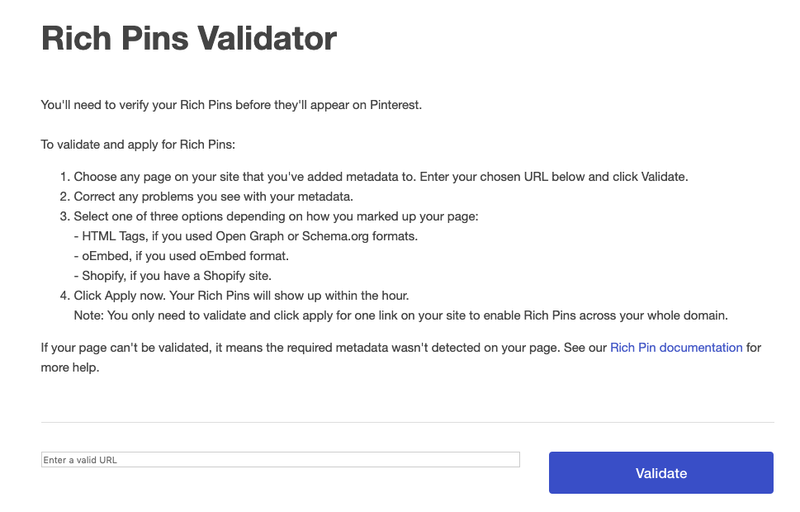 After you click Validate, you should get the following confirmation.

Much like the Instagram Tagging, in order to use this feature, you will first need to be approaved by Pinterest. Once approved you can go ahead and create the Pins.
Read more on this at Pinterest Buyable Pins Guide
Feel free to contact us incase of further questions.