Learn
How to design an online store
Design Tips
The design of your online store can be more important than the information you put on it. When people visit your store, they decide in the first few seconds if they want to stay or leave.
Hence, it is critical to have a design that is both beautiful and efficient, gains the attention of the visitors and makes them keep coming back for more.
With Jumpseller you have the following available themes, you can also customize your theme, upload a logo, photos and much more!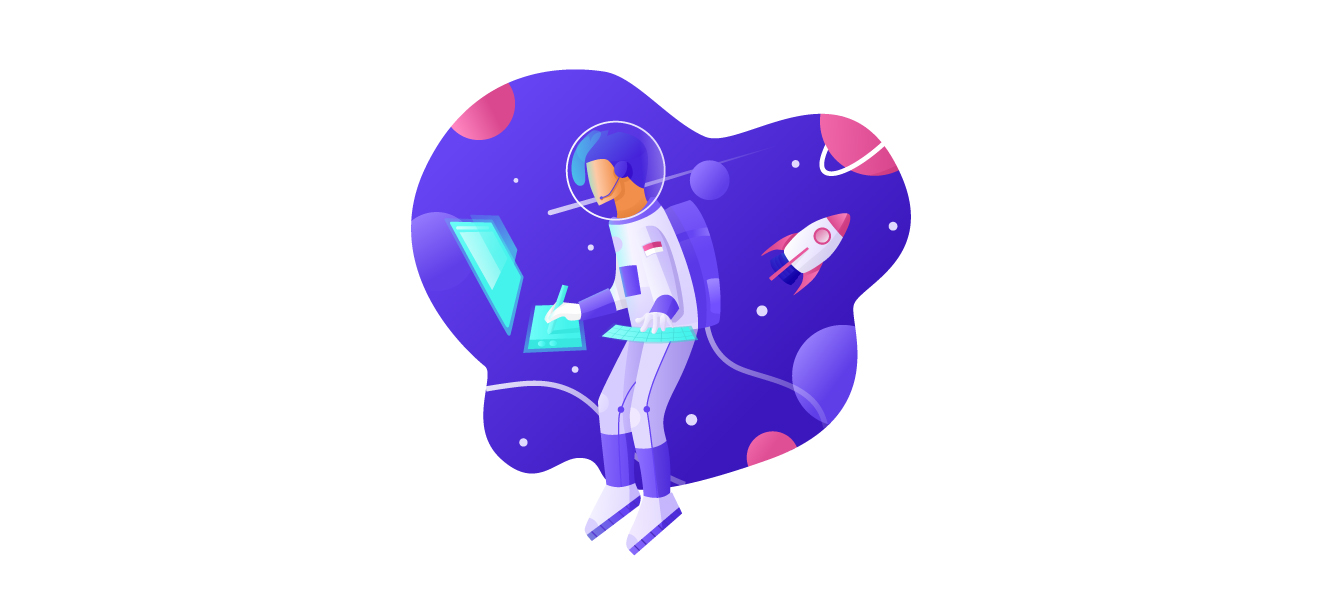 ---
Contents
---
Tips
Information Overload

Make sure that the store as the appropriate amount of information being shown to the visitors at a time, sometimes when you have too much information, it can become confusing for the visitors.

Colour scheme

Many put interesting colours on their sites, but very few manage to put colours that besides being attractive, are perfectly complemented to provide a better user experience. Not everyone knows that the colours you choose will have a direct influence on the sales you will get. This KISSmetrics infographic indicates how colours have a different influence on the purchase of a product, likewise, depending on the audience, their sex, the type of product and other variables, different colours may have better results than others.

Cohesion

If you already have a physical store and also have an online store, then make sure that they have cohesion and similarity, pay attention to the logos and colour schemes, in short, your website should compliment your physical store.

Easy Navigation

Using filter can help, especially when customers are trying to search for what they want on your online store, being able to filter their options will save them a lot of time and effort. There should be an easy way to the website, do not have too many buttons and subcategories, keep it simple to navigate and explore.

Photography

This part can sometimes be underrated, but it can go a long way in convincing your visitors. Make sure to use a good camera or hire professionals to take photos of your products. This will help highlight the product better and increase visitor trust.

Delivery Charges

Customers do not like to be surprised with hidden costs that show up quite late in the purchasing process, so make sure to show clearly the total prices of the products, from the beginning.

Importance of SEO

If you do not want to miss out on clicks, sales and brand impressions than you need to have an SEO strategy. SEO which stands for Search Engine Optimization can be very useful for not only increasing the visitors to your Online store but also helps give it structure.

Incorporate Social Media

Social media can be a really good place to bring customers to your store. The world we live in, everyone is present on social media and by having a good Facebook, Twitter and/or Instagram page you can get easy and inexpensive publicity. It also makes your business feel more authentic and people can have an easier time trusting in it.

Provide Previews

Visitors should be able to view the product in as much detail as possible, make sure they can zoom in move around and do all sorts of variations to make themselves satisfied.

Testimonials and Reviews

This can be very helpful especially if they are good reviews, people can see what other shoppers thought of the product/service and this can help them make up their mind.

Eliminate Checkout Distractions

At the checkout (designing a good checkout process) area, make sure there are no distractions otherwise customers might retreat and end up not buying the product, so it is always good to keep this part transparent and simple.

Make Contacting You Easy

Make sure you have clearly listed a way for people to contact you, this will help customers reach you and offer direct feedback or inquire more about what you are selling. Having contact with customers also increase trust.
---
Easy to use design tools
A graphic-design tool website which uses a drag-and-drop format and provides you with access to over a million photographs, graphics, and fonts.
It is an integrated suite of storytelling applications, works well for the mobile and web. While there is a free version, in order to have custom branding you will need to get a paid plan.
Whether you are a graphic designer, photographer or selfie lover, you can use this tool to remove backgrounds from images. It is very easy to use!
Jumpseller Image Editor
To make small changes to the photos you edit you can use the jumpseller editor, anywhere you see the loading of images you can edit the photos. Thought to correct details such as brightness, size, colors, contrast, filters etc ...
---
Stock Photos
Shutterstock - Web (Subscription required)
One of the leaders in image banks worldwide, you can get all kinds of images. The way it works is that you pay for the subscription or a certain number of images and you have the rights to download it as many times as you need.
Pixabay - Web (Free and also Paid options)
This is a giant, a good part of the photos are free, some are indicated as pay, you can pay for each picture you go down (on demand). It has photos of Shutterstock available from the same portal.
This portal allows the use of all your images of excellent graphic and photographic quality. It is highly recommended by us in Jumpseller because its photos are excellent and the interface is very easy to navigate. This does not have as much variety as the previously mentioned but that does not make it less interesting and the best part is that all the images are free.
Unsplash has usually very heavy photos due to its dimensions, we recommend that the images be reduced to make them as light as possible and your store loads instantly.
---
Frequently Asked Questions
What are the recommended sizes for the photos and banners of my theme?

Check the ideal size of your topic in our dedicated article. It is very important that you base yourself on these instructions to avoid cutting and distorting the photos in products and banners.

I need a professional to do the work, I do not have time, I do not like how my arts are, how do I do it?

We have a list of professionals "Professionals" that can help you create the graphic part of your site, as well as help you with web design. Quote and analyze your best option!

What is the ideal weight for photos in Jumpseller?

Easy, as light as possible without sacrificing the quality of it. The idea is not that your images are pixilated, nor is it necessary for them to weigh more than 1mb. The weight of the photos can drastically affect the loading time of your site.
Now that you know how to design an online store, follow the Jumpseller starting manual to create your store and start selling in no time!