Learn
Loading Speed & Online Shopping Experience
As a society, we're pretty impatient and rarely is this more apparent than when we're confronted with slow loading web pages.
For all of us, the average page on the internet takes between 3-15 seconds to load.
But, unfortunately for businesses, over half of all web users get tired of waiting and head elsewhere to spend their money after just three.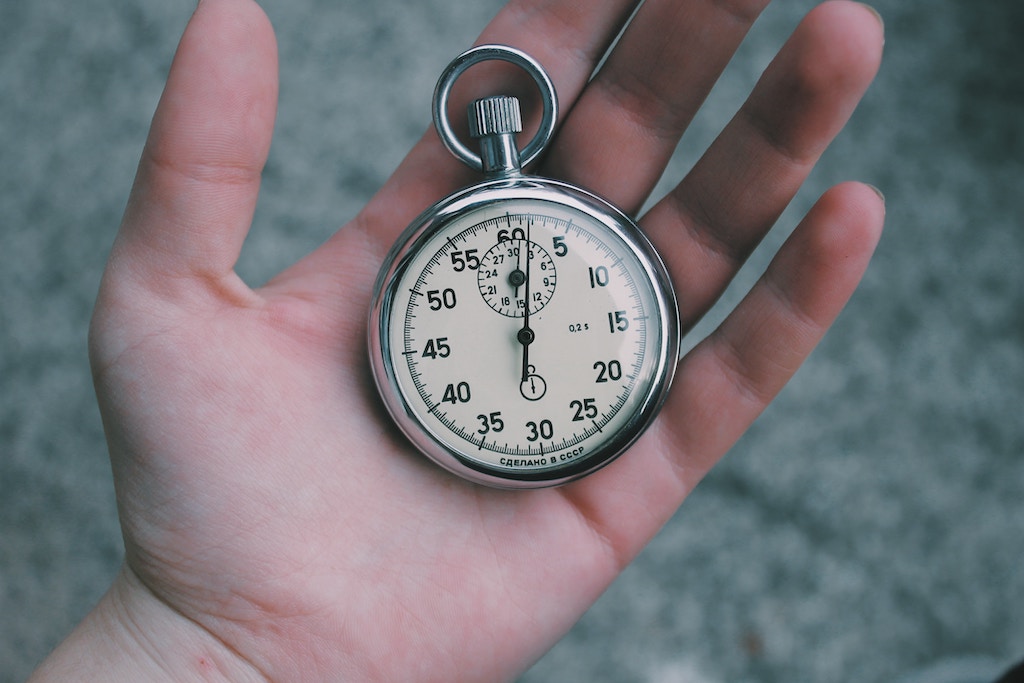 ---
Is it all a matter of psychology?
We've all lost patience standing in a seemingly endless queue or backed up in miles of traffic. Whether online or offline, we simply hate waiting.
According to Richard Larson, a researcher who spends a lot of time thinking about queues, "the psychology of queuing is more important than the statistic of the wait itself".
In other words, it's not the length of time that matters, but the type of waiting people have to endure.
We become frustrated when we're made to put up with unoccupied time (where we have nothing else to do but wait) and don't know when it will end.
The situation is particularly impactful if the delay interrupts previously well-defined goals, e.g. we were heading somewhere or trying to achieve something.
These offline dynamics are the same as those that cause us so much stress when waiting for slow loading web pages.
---
Is it really that much of a problem?
According to Akamai's study of 10 billion user visits across the top online retail platforms, more than half of all mobile users and a quarter of all desktop and laptop browsers left a site if it took longer than three seconds to load.
The trouble is, a page's load speed depends, for the largest part, on the data it holds.
Problematically, websites today contain more than double the data they did three years ago and, for online retailers, the issue is particularly prominent because web shops tend to require a lot of data-hungry images.
Research by machmetrics.com suggests that retail industry websites are among the most data-heavy worldwide.
Image Source: machmetrics
Awkwardly, the technology required to keep sites quick has not kept pace with these increased data demands.
The result? A whole lot of desperately slow web pages.
Worldwide, the average website now takes 12 seconds to load and according to research, even a two-second delay in page loading is enough to cause a 4.3% drop in revenue per visitor, reduce clicks by 3.75% and cause a 1.8% reduction in the number queries.
---
What's the impact?
For online retailers, the high data requirements of web shops, combined with a lack of technological improvement and our testy psychological tendencies are a recipe for disaster, impacting customer's first impressions, their likelihood of converting and their willingness to engage in repeat custom.
First impressions
According to Akamai, a two-second delay in load time results in a bounce rate increase of 103%.
In other words, even a slight loading delay doubles the number of people who leave a site before interacting with it. Could first impressions get much worse?
Even those that do stick around are unlikely to be forgiving. Potential customers take loading speed as an indicator of professionalism.
In their eyes, slower loading pages represent less professional companies.
A survey by Unbounce found that 70% of consumers admit that page speed affects whether they're willing to buy from an online store. And 85% said they'd be willing to give up either animations, videos or photos if it meant a page would load faster.
So, all of those expensive features may not be worth the trade-off with fast page speeds.
Conversions
A number of reports show that even a minimal delay in page loading can have a dramatic effect on conversions.
Akamai's report indicates that a 100-millisecond (yes millisecond) delay in load time leads to an average 7% drop in conversions, and this trend is supported elsewhere. According to Shopzilla, its fastest pages deliver 7-12% more conversions than their slowest.
Fonte da imagem Por que o desempenho da Web é importante?
Research by conversionconference.com suggests that the checkout stage is particularly vulnerable to repercussions caused by slow load speeds.
In their A/B test, a load speed drop of two-seconds reduced conversion proportions from 1 out of 3 customers to 2 out of 15.
And introducing a two-second page slow-down during the transaction finalisation stage resulted in only 3 out of 15 users completing overall.
This research suggests that as many as 18% of customers who were ready to purchase, will abandon their carts because of slow page loading.
Image Source: conversion conference
Repeat custom
Considering the negative impact slow loading pages have on both a customer's perception of a business and their willingness purchase at all, it's perhaps not surprising that a bad experience leads them to avoid coming back.
In fact, 79% of customers who have experienced poor page load speeds say they are less likely to purchase from the same site again.
And, since 44% tell friends and family about negative experiences with online shops, their tendency not to return will quickly spread to their network, preventing others from engaging with the same business at all.
---
The takeaway…
With everything else to consider when running an online store, it's no surprise that page load speed is not a top concern.
But faster pages lead to happier customers, higher conversions and generally better and more profitable businesses.
To encourage positive first impressions, increase conversions and generate loyal, returning customers, web shop managers should bump page load speed up their list of priorities.
---
Author bio
"Jodie is a professional writer and editor working with UK Web Host Review. She has 10 years' experience in non-profit fundraising, raising over £2million for charitable causes through face-to-face sales, management and expert training. She writes about design, brand psychology, marketing and tech, focusing on helping small business owners, solopreneurs and non-profits reach their business goals. You can connect with Jodie through LinkedIn."