Support
Manage Products and Categories For Your Online Store
Support
Think about what products you want to have on your online store. Do you want to place them in a category? How would you like the products to be organized? Let us take you through the process of managing your catalog using our product and category listing features. To access these features, go to the Products section of your Admin Panel.
Product List
This page shows you a list of the products currently in your online store.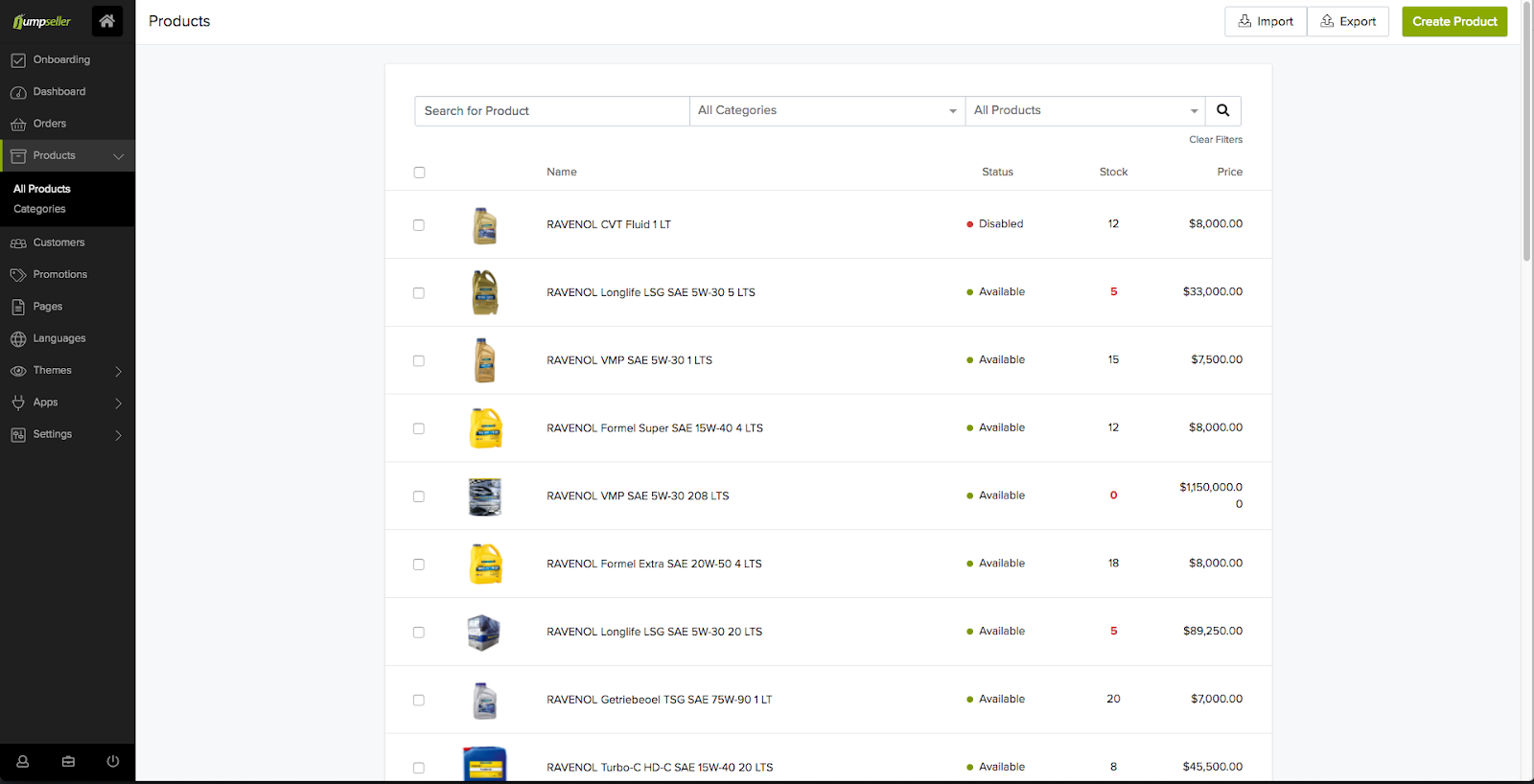 You can check their current status, and change it to any one of the following:

Available
Disabled (Does not show up on the store)
Not Available (Shown at the store but is labelled Not Available and cannot be Added to cart)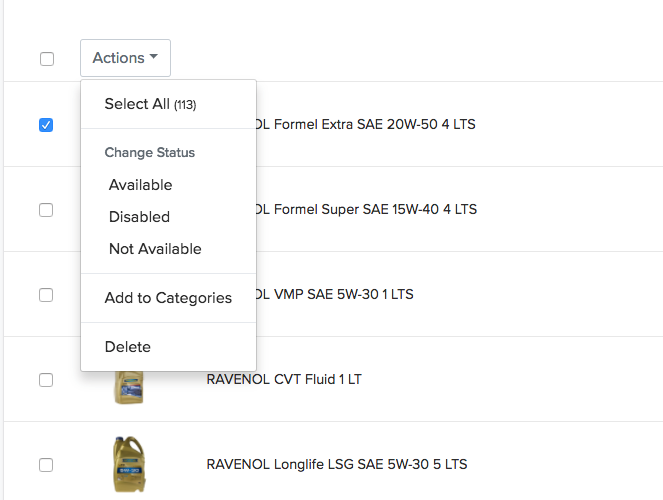 You can select products and place them under Categories that you have created. Or you can remove them from their categories, and have them separately listed.

By using the Drag and Drop feature, you can list the products in whatever order you like best.

You can use Filters to find and list the products more efficiently, as it saves you time and makes managing them simpler.

If you click on the checkbox for a particular product, you can use the Actions menu to change its status, move it to a category or to delete it. This can also be done for multiple products or for all products at one.

By clicking on a product, you are taken to the Product Edition page, where you have many options such as:

Edit the product name and description
Add or remove product images
Manage the products categories
Get the Direct Buy Links to be used on platform external to you Store
Add or edit product properties such as brand, barcode or status
Add or edit shipping details
Manage the product options
Manage the products variants, attachments and custom fields
Manage the products search engine listing
To create a new product, click on the Create Product button on the top right to be taken to the product creation page. Here you can enter the product details and click Save to confirm.

The import and export buttons can be used to import new products to the store or to export your product list to a CSV file or Excel Sheet.
Categories
The categories section for your online store looks something like this:
This page lists all of your store's categories, and clicking on a particular category takes you to the edition page for that category.

On the edition page for a particular category, you have the following options:

Add or edit the category name and description
Edit category properties
Edit the SEO properties for the category
Add or remove an image for the category
On the category list, you can use the drag handle on the left to sort your categories as well as customize the hierarchy by creating subcategories or changing the category relationships.

Once a category has subcategories, a collapse/expand button will appear in the parent category, allowing you to choose how to view your category list.

To add an image to the page of a particular category, you can upload one when you scroll down to the Image Section:

You can also sort the products in your categories according to:
Some Themes have built-in multiple layouts, for others, you can go over to the Code Editor section under Themes and go to the Category menu to manually manage/create more templates that will show up on your category pages on the admin panel.
You can also view how your category page looks by simply clicking on the View Button on the top right corner.
To delete a category, just click on the red icon on the right side.
---
Organizing your categories in your navigation menus
You already have the categories and products created, but that will not show up the categorization on your store's main menu or footer just yet, the next stop will be your navigation bars, you can access them at Themes > Navigation you can see how it works on article about it. The reason of why this works that way is that you may want to show up items that are not a category, or you just don't want to show a category at all, so we give you the freedom to show up whatever you'd like so your customers can navigate your store the way you intend it. Including an external link, for example: another website of your property.
If you need any further assistance, feel free to contact us.