Configure Paytm
Paytm, One97's flagship brand, is India's largest digital goods and mobile commerce platform - inspired and driven by a commitment to great consumer experience. Paytm is also a leading payment solutions provider to e-commerce merchants using its RBI approved semi-closed wallet.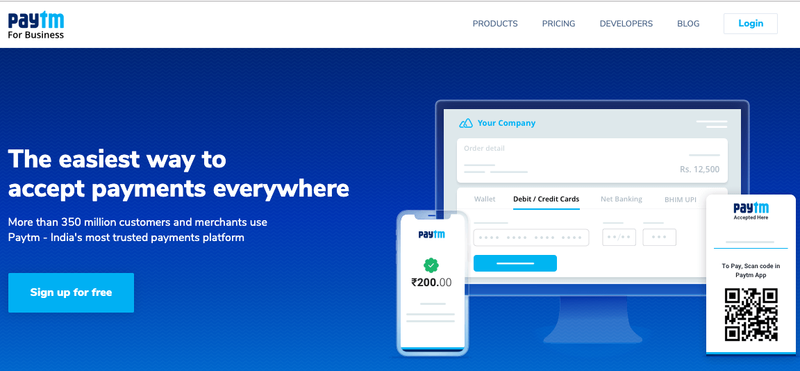 Jumpseller is integrated with Paytm, so if you want to receive payments with Paytm Wallet you should follow these steps:
Create an account by signing up for a Paytm Business Plan.

Next, you need to enter your mobile number, email address and set a password.

Click on Send verification OTP.

The Paytm team will contact you by e-mail to provide you credentials and some instrcituons.

Your account is created. Next you need to Activate your account and generate your account credentials from the dashboard on Paytm.

From your dashboard on Paytm, you will need to copy you Merchant id and Merchant key to the payment settings on Jumpseller.

After that, you only need to paste your credentials to your Admin Panel, go to Settings > Payments Select Paytm as the Payment Method.

Now, you are ready to sell your products and receive payments from your Paytm account.
For further assistance, visit Paytm Business Support.