Start your wine business today.
No commission fees.
Provide a premium wine experience to all wine lovers.
Try it Free for 14 days. No credit card required.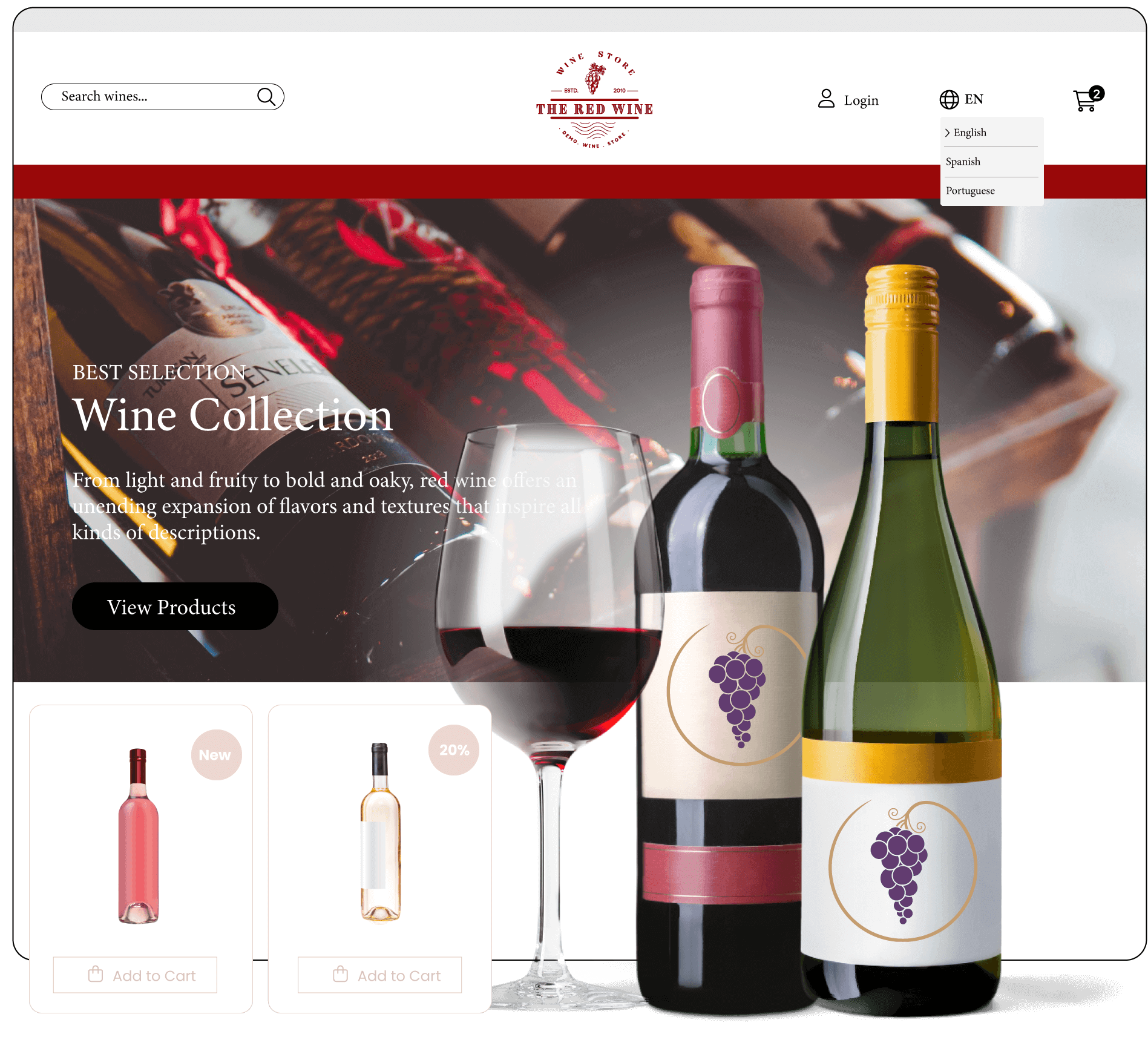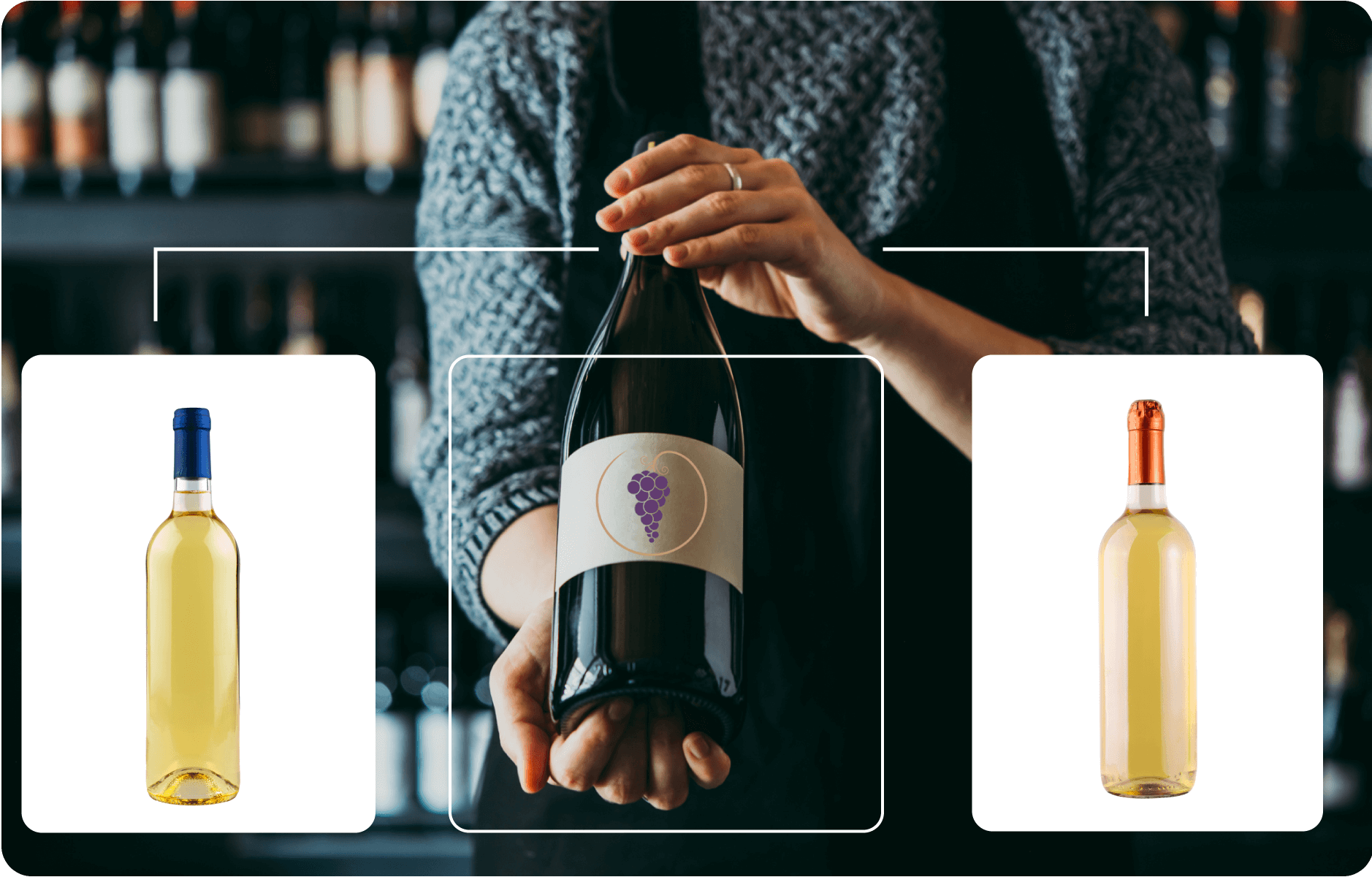 Give smart recommendation
Use Jumpseller's algorithm to offer smart recommendations for pairings and show frequently bought together wines to increase the average sale value.
⭐⭐⭐⭐⭐
Chateau Blanc Sauvignon Blanc (2019): Refreshing, crisp, and citrusy. Perfect for sunny afternoons. Bright flavors of lemon and green apple. Clean, invigorating finish.
Elevate your wine's trustworthiness
Word of mouth can be incredibly influential in increasing your sales. Build trust in the products you sell by allowing customers to write reviews and leave ratings.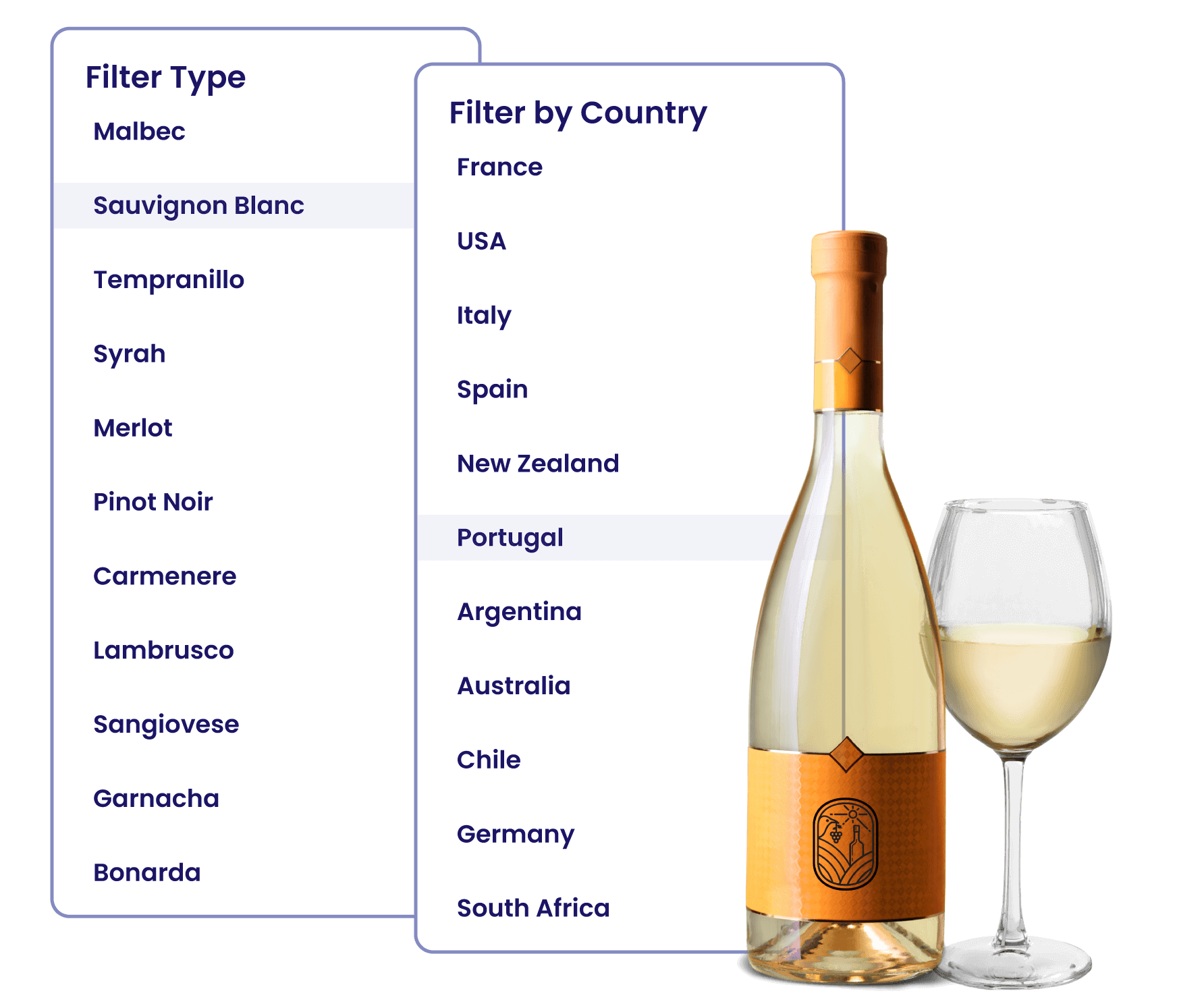 Create an Expert Wine Finder
With big catalogs comes decision overload.Improve the browsing experience of your online store by adding filters for the type of wine, price range, region, style, awards and so much more.
This will allow your customers to easily find the wine they are looking for.
24/7 Support
Get instant assistance from our support team with anything you may need to efficiently run your cosmetics business.
Payment methods
Securely accept payments and provide a convenient and fast checkout for your customers.
Sales channels
Synchronize your catalog and sell with Google Commerce, Facebook and Instagram, or engage with your customers through WhatsApp business.
Shipping methods
Keep it local or go global: our wide range of shipping methods is suitable for any country or target.
Check how wine businesses are using Jumpseller
Frequently asked questions
Create an online store with Jumpseller.
Choose the most suitable theme.
Start adding your wines and pairings to your website.
Configure your payment methods.
Install Vivino to show your products to a bigger audience.
Promote your business and start selling!
You can import your products to the Vivino website through an xml file and start selling there as well. Check our
support article
to learn more.
Yes! At the end of the checkout the client will be able to track the order delivery in the success page through a map.
No! Unlike Vivino or Delectable, with Jumpseller there are no commission fees.
Select the most suitable payment methods for your online business. Check
our documentation
to learn how to set them up.
Start your journey with us!
Free trial for 14 days. No credit card required.